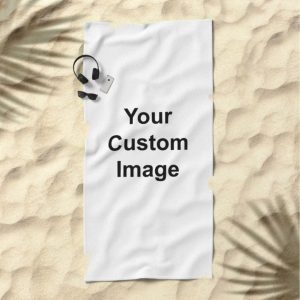 The Custom Plush Towel by Amp Printing is a premium quality towel made of soft and absorbent materials that provide ultimate comfort and luxury. This towel is perfect for everyday use, whether it's for drying off after a shower or bath, wiping down a gym machine, or lounging by the pool or beach. The plush texture of the towel makes it an ideal gift for anyone who enjoys indulging in a little extra pampering.
Custom Plush Bath Towel or Large Beach Towel personalized towel XL Beach towel customized gifts unique gift custom beach towel photo towels
5-DAY PRODUCTION TIME 8-14 DAY DELIVERY
Note
: Call for wholesale pricing.