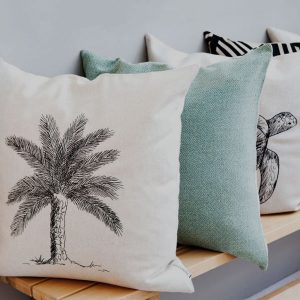 Looking for a comfortable and customizable pillow for your home or office? Look no further than Amp Printing's Broadcloth Pillow – Customized Cloth Pillow! Crafted from high-quality broadcloth material, our pillows offer a soft and comfortable feel that's perfect for resting your head after a long day. The broadcloth material is also durable and long-lasting, ensuring that your pillow will stay in great condition for years to come.
Generic Brand
Knife edge seam closure
*NB! Dark design elements will look lighter in print
100% polyester broadcloth
100% polyester filling
Removable insert
Double-sided print
Comes in 5 sizes
5-DAY PRODUCTION TIME 8-14 DAY DELIVERY
Note
: Call for wholesale pricing.